Negative interest rates push banking clients into online wealth management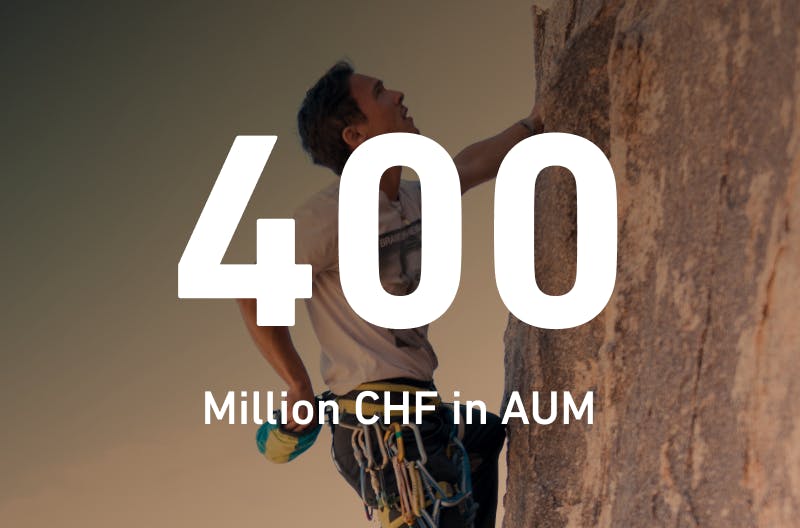 Press release
Zurich, January 22nd, 2021
The online wealth manager True Wealth gained over 350 new clients in the first three weeks of January 2021, a record in the company's history. The Swiss fintech company crossed the mark of 6,000 customers at the end of 2020 and now manages over 400 million francs.
Co-founder and CEO Felix Niederer hints to the new negative interest rates of the Swiss banks as an explanation for the accelerated growth: "In the previous year, the banks broke a taboo in the Swiss financial center: with the introduction of negative interest rates for private customers, they are forcing their customers to make a frustrating choice. Now, in addition to bank account fees and expenses, bank customers should also pay negative interest if they want to keep their savings for the good times.»
Co-founder Oliver Herren, who, in addition to True Wealth, also cofounded Switzerland's biggest e-commerce shop digitec Galaxus, knows the problem first-hand: "The banks are taking advantage of the moment with negative interest rates to force their customers into expensive investment products. It makes all the sense in the world to sidestep and use our better but less expensive offering.»
The SNB has kept the key interest rate for Swiss francs at minus 0.75 percent since 2015. For a long time, banks have shied away from putting negative interest rates directly on their private end customers.
About True Wealth
True Wealth was founded in 2013 by Oliver Herren, co-founder of digitec Galaxus and Felix Niederer, physicist and portfolio manager. The online platform has since systematically automated all processes of modern asset management and offers Swiss investors a cost-effective investment solution for investment amount starting at CHF 8,500.
Contact
Felix Niederer
True Wealth AG, Zürich
Telefon: +41 43 215 28 85
E-Mail: press@truewealth.ch