About True Wealth
Founded in 2013 by Oliver Herren, founder of digitec Galaxus, and Felix Niederer, physicist and portfolio manager, True Wealth revolutionized wealth management by introducing a scalable, easy-to-use and affordable online wealth management platform (aka robo advisor) that offers outstanding diversification and global participation even for smaller portfolios.
Our vision is to combine our asset and wealth management expertise with scientific methods of modern portfolio theory, offering an online wealth management platform that is easy to use, transparent and cost-efficient.
True Wealth is an independent wealth manager licensed by FINMA to manage occupational pension schemes and is also subject to its direct supervision.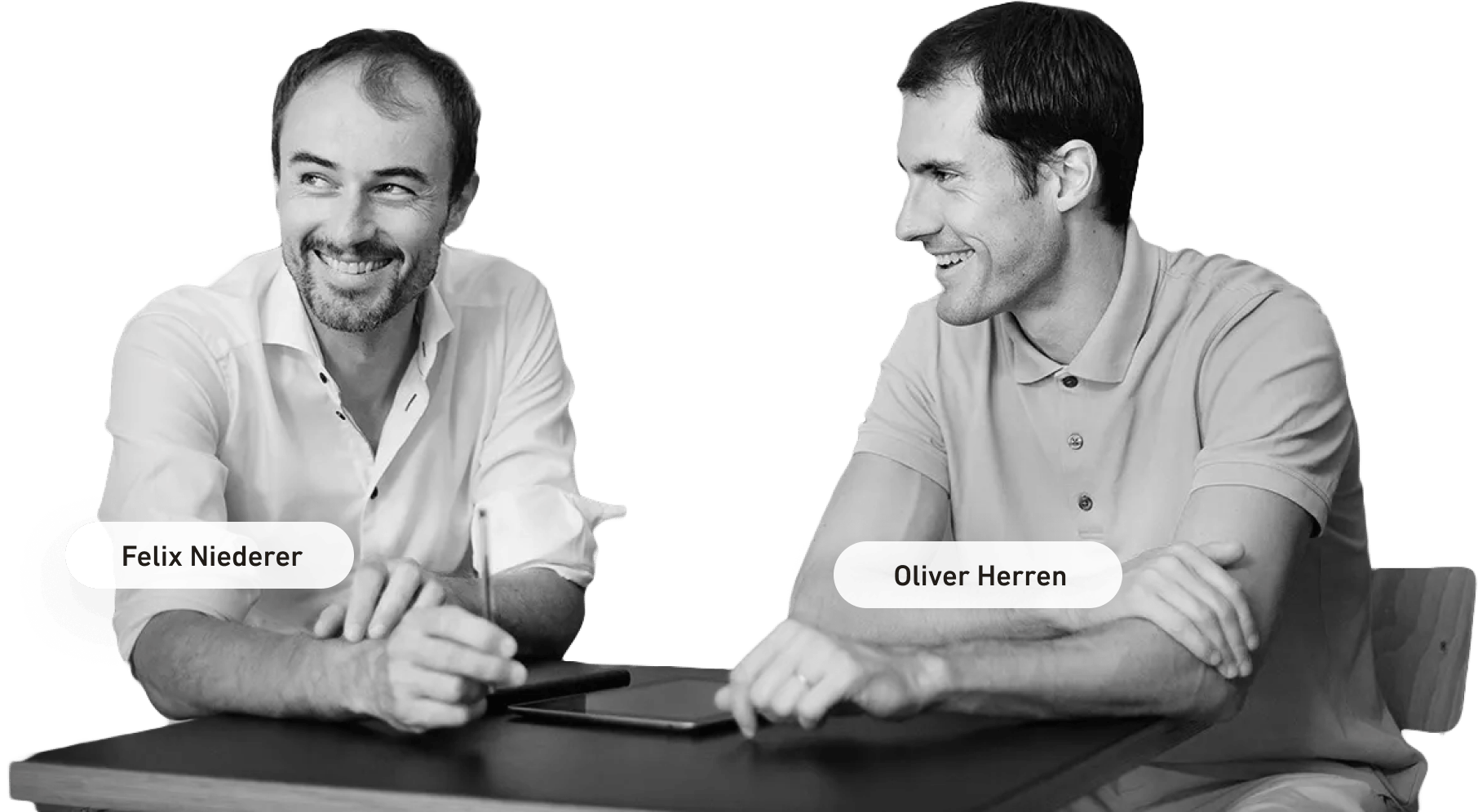 The team is everything
We are a close knit team aligned with the core mission of True Wealth
At True Wealth we are intrinsically driven to foster an open, transparent, and ever more accessible platform for our investing clients.
Making diversified and automated investment accessible at fair rates and with a fully digitized approach is at the core of everything we do.
And we work as a team in white water as well!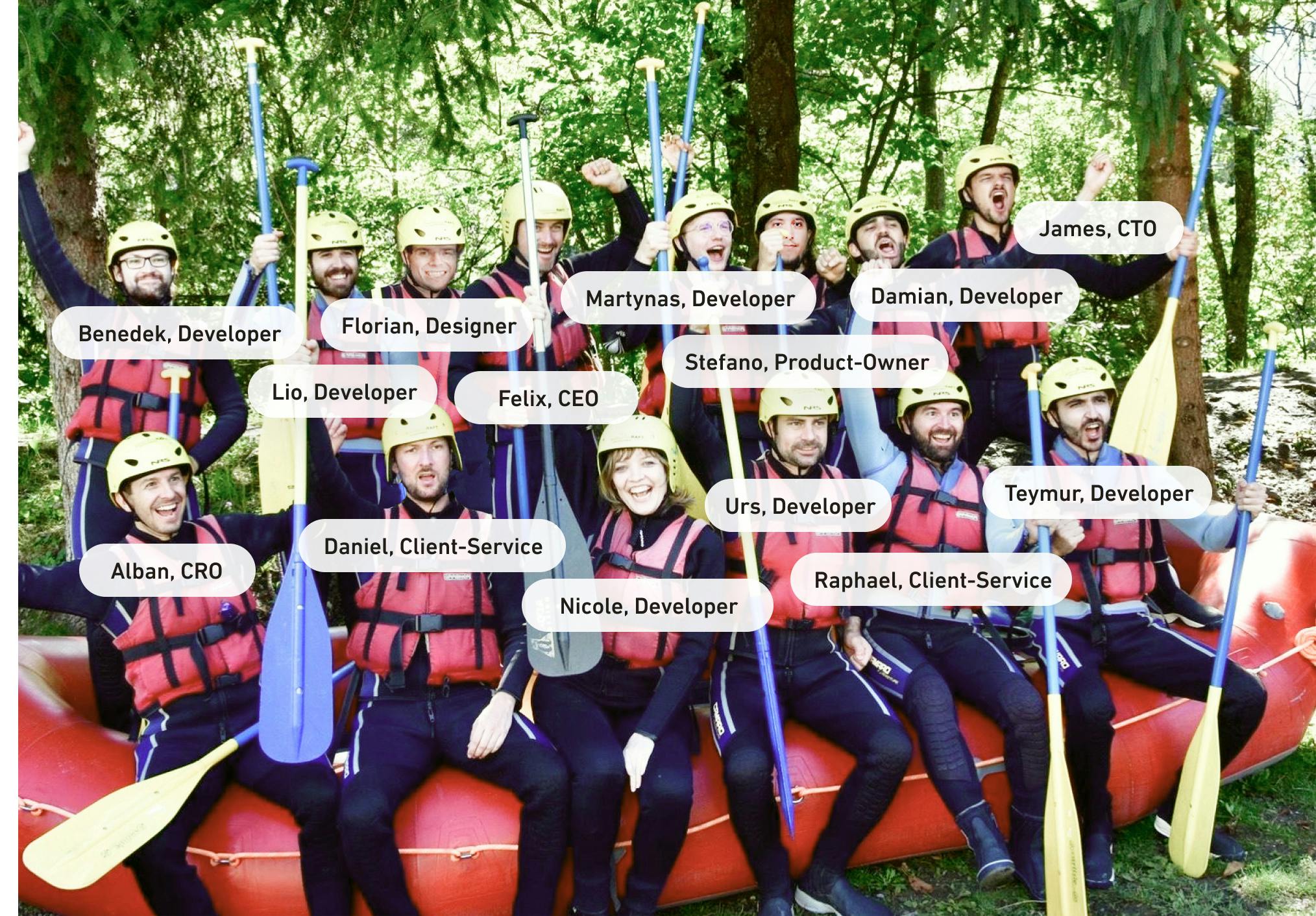 Our Story
Portfolios for Children and Teens
True Wealth is the first provider in Switzerland to launch ETF-based child portfolios. The securities are held in an account in the child's name.
CHF 1 billion in assets under management
True Wealth has reached an important milestone: In July 2023, client assets under management exceeded the billion mark for the first time.
Simply activate Pillar 3a
True Wealth offers Pillar 3a investing as an integrated part of its wealth management services
FINMA License
True Wealth is granted a FINMA license as a manager of collective assets
Ten Thousand Customers
True Wealth reaches the milestone of ten thousand customers
Market Launch in French
The complete offer is available in German, English and French
Biometric Authentication
Secure and convenient login with faceID or fingerprint identification
New Design
True Wealth allows itself a refreshed web appearance, with a CMS including multi-lingual blog posts
True Wealth App
Birth of the True Wealth App for iOS and Android
Digital Account Opening in Real Time
True Wealth expands its proprietary digital onboarding beyond FINMA compliant online client identification to include digital contracts and account opening in real time
Switzerland's Leading Robo Advisor
True Wealth becomes Switzerland's largest Robo Advisor, surpassing Swissquote's Robo Advisor in number of clients and AUM
Erste Group SaaS Launched
Erste Group successfully launched True Wealth's digital investment management solution
BLKB as Custodian Bank
Basellandschaftliche Kantonalbank (Swiss cantonal bank with state guarantee) added as second custodian bank
Sustainable and Responsible Investing
True Wealth adds Sustainable and Responsible investment strategies
100% Growth in Managed Assets
True Wealth doubles managed assets, growing from 50 to 100 Million CHF
SaaS Robo Advisory
BLKB launches Digifolio, powered by True Wealth's SaaS solution
Digital Client Identification
First clients identified digitally on the day FINMA publishes its new guidelines
One Thousand Clients
True Wealth reaches its first milestone, managing 50 Million CHF in assets for one thousand clients
Best of Swiss Web Award
True Wealth wins Best of Swiss Web award in the category Business and Usability
Go-live
True Wealth goes live with its first version of the platform on November 23, 2014
Founded
True Wealth is founded on February 19, 2013 by Oliver Herren and Felix Niederer