Our fees at a glance
Investments in untied assets
250'000CHF
0
8500
9000
10000
20000
30000
40000
50000
60000
70000
80000
90000
100000
200000
250000
300000
400000
500000
530000
560000
600000
650000
700000
750000
810000
880000
960000
1000000
1100000
1200000
1400000
1500000
1700000
2000000
2200000
2600000
3000000
3500000
4200000
5100000
6300000
8000000
Investments in Pillar 3a
0CHF
0
1000
5000
10000
20000
50000
100000
150000
300000
500000
From CHF 500'000 in free assets the fees are even lower
| | |
| --- | --- |
| True Wealth fees | 0.50% |
| Average product costs (ØTER) | 0.15% |
| Total | 0.65% per year |
See pricing in detail
The most competitive Swiss robo advisor
How does True Wealth compare to others?
True Wealth is secure, easy-to-use and has the lowest fees of any robo-advisor in Switzerland.
Fees
0.44% – 1.35% + hidden costs
Type of investment
Limited universe, high ESG premium
Integrations
Pillar 3a as a separate offering
Keep more for your future self
True Wealth fees in detail
High fees are detrimental to your returns. In today's low interest world more than ever. This is why we keep costs as low as possible. We select the most cost efficient investments.
You pay
True Wealth fee
0.25% – 0.50% per year
Annual fee for the free assets that we charge for our services on the amount invested. True Wealth does not charge any fee for 3a assets.
Product costs (TER)
On average 0.15%* per year
We constantly strive to reduce external product costs. Total Expense Ratio (TER) includes all costs that are charged by fund issuers and providers.
* Maximum product costs for the global portfolio. For the sustainable portfolio, average TER is 0.25%.

Swiss stamp duty may apply.
Why you save money with True Wealth
Optimised forex (FX) markup
Depending on the asset classes, we use ETFs or Index Funds traded in CHF, USD, EUR and GBP. Our rebalancing algorithms are optimised to keep the necessary foreign currency exchange volume as low as possible. Favourable markups of only 10 basis points or 10 pips (percentage in point), approximately 0.10% on the foreign currency transaction volume.
Low spreads
All trading orders are managed by True Wealth specialists to assure the lowest possible spreads (difference between bid and ask prices). Over time this contributes additional returns to the overall performance.
Pooling and netting of 3a assets
True Wealth prevents numerous trading transactions on the stock exchange by pooling and netting. This leads to cost savings that we can pass on in full to our clients.
Fees for investments of free assets above CHF 500'000
| | |
| --- | --- |
| below CHF 500'000 | 0.50% |
| from CHF 500'000 | 0.49% |
| from CHF 530'000 | 0.48% |
| from CHF 560'000 | 0.47% |
| from CHF 600'000 | 0.46% |
| from CHF 650'000 | 0.45% |
| from CHF 700'000 | 0.44% |
| from CHF 750'000 | 0.43% |
| from CHF 810'000 | 0.42% |
| from CHF 880'000 | 0.41% |
| from CHF 960'000 | 0.40% |
| from CHF 1'000'000 | 0.39% |
| from CHF 1'100'000 | 0.38% |
| | |
| --- | --- |
| from CHF 1'200'000 | 0.37% |
| from CHF 1'400'000 | 0.36% |
| from CHF 1'500'000 | 0.35% |
| from CHF 1'700'000 | 0.34% |
| from CHF 2'000'000 | 0.33% |
| from CHF 2'200'000 | 0.32% |
| from CHF 2'600'000 | 0.31% |
| from CHF 3'000'000 | 0.30% |
| from CHF 3'500'000 | 0.29% |
| from CHF 4'200'000 | 0.28% |
| from CHF 5'100'000 | 0.27% |
| from CHF 6'300'000 | 0.26% |
| from CHF 8'000'000 | 0.25% |
The lowest fees in Switzerland
Low costs, highest transparency and an extremely user-friendly product: True Wealth tops offer comparisons.
Read more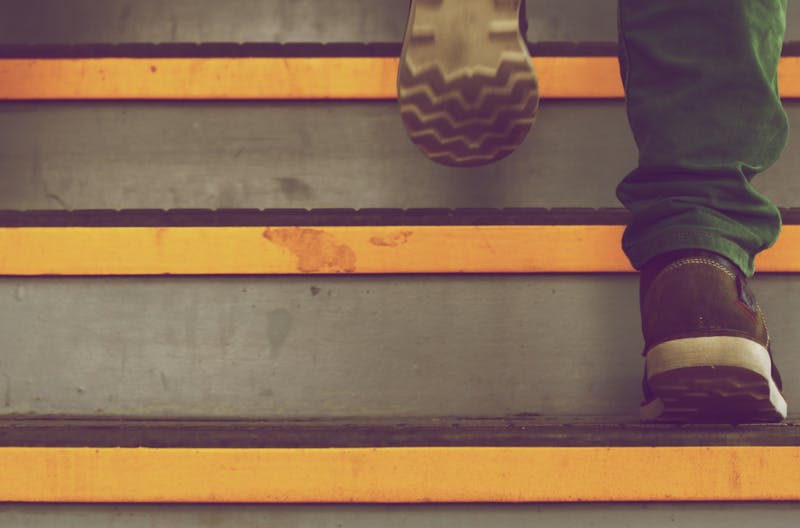 Questions & Answers
We are happy to answer any question you may have. You can find the most frequently asked questions right here.
No, we are not currently planning any fee increases, not even for Pillar 3a.
In our 10-year history, we have never raised prices, but we have already reduced them twice (at the beginning, we had a minimum fee of CHF 25 per quarter, which we then abolished; later, we introduced a degressive pricing for investment amounts of CHF 500'000 or more).
We assume that the trend will continue towards lower costs thanks to digitalisation.
TER stands for Total Expense Ratio and refers to the external administrative costs of an ETF or index fund provider (e.g. for fund management, portfolio management, accounting, auditing and custodian bank fees).
Depending on the complexity of the asset class, TERs in our investment universe currently range from 0.03% to 0.76%. On average, they are 0.15% for a global portfolio – both for the free asset management solution and the Pillar 3a. For the sustainable investment universe, the value is slightly higher.
At True Wealth, we continuously look for the instruments with the lowest TERs, provided they also meet all other criteria such as liquidity, counterparty risk and tax efficiency.
The annual management fee includes: Trading commissions, rebalancing, changes to the investment mix, risk tolerance calculations, deposits and withdrawals (except for complex capital payouts in Pillar 3a), liquidations, custody account fees, the Swiss e-tax statement and the statutory VAT. The management fee is 0.50% for assets up to CHF 500'000 and 0.25-0.50% for assets above this amount (depending on the investment amount, see fees). There are no retrocessions, no postage costs, no performance fee and no service fees.
External product costs (TER) and federal stamp duty are not included. Advantageous conditions apply for necessary foreign exchange transactions: Markups of only 10 basis points or 10 pips (Percentage in Point) on the interbank rate, i.e. only approx. 0.10% in relation to the foreign currency transaction volume. The account-holding banks reserve the right to make changes in fees.
ETFs have several advantages:
Low management costs (see TER).
High liquidity and tradability on the stock exchange, so no front-end load and no redemption commission. Spreads tend to be low.
Diversification across a large number of individual securities (e.g. equities, bonds, commodities, etc.).
However, not all ETFs meet these criteria equally - making the right choice is important. As asset managers, we constantly analyse the market and select suitable ETFs for our clients according to strict criteria.
We are completely independent in our selection process. Our ETFs are domiciled in Switzerland, Europe (Ireland, Germany) and the US.
No, True Wealth does not receive any kickbacks or retrocessions.
In general, it should be added that passive (i.e. index-based) ETFs are less affected by this issue anyway, as they usually have low total expense ratios (TER) that leave little room for retrocessions. Moreover, ETFs are bought and sold directly on the stock exchange, where no issuing and redemption commissions are incurred.
Do you have any questions? Check out our Helpcenter!