See for yourself why investing with True Wealth is better
| | Traditional Wealth Management | Online Trading | True Wealth |
| --- | --- | --- | --- |
| Minimum investment | CHF 50'000 to 500'000 | CHF 0 to 2'000 | CHF 8'500 |
| Costs | 0.75-1.5% base cost + third-party fees and hidden costs (FX-spreads, kickbacks, redemption fees) | At least 0.1% per trade + custody fees + FX-spreads | 0.25 to 0.50% + TER (on average 0.15%, slightly more for sustainable universe) |
| Convenience | Very time consuming | Requires time and knowledge | Easy to set up, easy to use |
| Withdrawals | Once a week to once every three months depending on terms | Trading required prior to withdrawal | Anytime within 3-7 days – No limit |
| Potential global returns | High participation, but high fees reduce your returns | Reduced long-term potential | High participation |
Traditional Wealth Management
Minimum investment
CHF 50'000 to 500'000
Costs
0.75-1.5% base cost + third-party fees and hidden costs (FX-spreads, kickbacks, redemption fees)
Convenience
Very time consuming
Withdrawals
Once a week to once every three months depending on terms
Potential global returns
High participation, but high fees reduce your returns
Minimum investment
CHF 0 to 2'000
Costs
At least 0.1% per trade + custody fees + FX-spreads
Convenience
Requires time and knowledge
Withdrawals
Trading required prior to withdrawal
Potential global returns
Reduced long-term potential
Minimum investment
CHF 8'500
Costs
0.25 to 0.50% + TER (on average 0.15%, slightly more for sustainable universe)
Convenience
Easy to set up, easy to use
Withdrawals
Anytime within 3-7 days – No limit
Potential global returns
High participation
Minimum investment
CHF 8'500
Costs
0.25 to 0.50% + TER (on average 0.15%, slightly more for sustainable universe)
Convenience
Easy to set up, easy to use
Withdrawals
Anytime within 3-7 days – No limit
Potential global returns
High participation
Traditional Wealth Management
Minimum investment
CHF 50'000 to 500'000
Costs
0.75-1.5% base cost + third-party fees and hidden costs (FX-spreads, kickbacks, redemption fees)
Convenience
Very time consuming
Withdrawals
Once a week to once every three months depending on terms
Potential global returns
High participation, but high fees reduce your returns
Minimum investment
CHF 0 to 2'000
Costs
At least 0.1% per trade + custody fees + FX-spreads
Convenience
Requires time and knowledge
Withdrawals
Trading required prior to withdrawal
Potential global returns
Reduced long-term potential
Try True Wealth with a free sample portfolio
Keep more for your future self
Radically lower costs. Year after year.
We believe that costs must not stand in the way of decent returns. This is why we only select investment instruments with the lowest costs and strive to have our processes fully automated. Thus we can often push total costs way below one percent. A tiny difference at first glance. But if you add interest and compound interest, the long-term benefit is substantial.
How can you reliably grow your wealth?
Don't try to beat the market
Invest passively. Few investors outperform the market. For every investor who does, there is another who loses out. Even for professionals it's a zero-sum game in the long run.
Be part of it. The economy will grow in the long term. Not by the same amount each year, and not everywhere to the same extent. Only those who invest can benefit from this growth, even better so without stock picking or market timing. Those who don't invest though will only experience one effect: inflation eroding their wealth.
Learn more about our investment approach
Let markets do the work for you
Sit back and relax. There are many investment instruments today that passively replicate an index. They offer a cost-efficient way to participate in the market and we've selected the best of these instruments for you.
Automated portfolio management. Together with you, we tailor your investment strategy to your personal needs and recommend a portfolio that perfectly matches your personal return targets and risk tolerance ‐ and that you can adjust according to your personal preferences.
Ready to invest?
Create your portfolio now. Starting from CHF 8'500 initial deposit.
Create portfolio
Unbiased asset selection
Our independence for your assets
We are independent in our investment decisions and act exclusively in your interest. We select brokers, banks, and investment products based on one aspect only: what is best for your assets? This means:
No kickbacks
No in-house investment products
Transaction costs

included

No product distributorships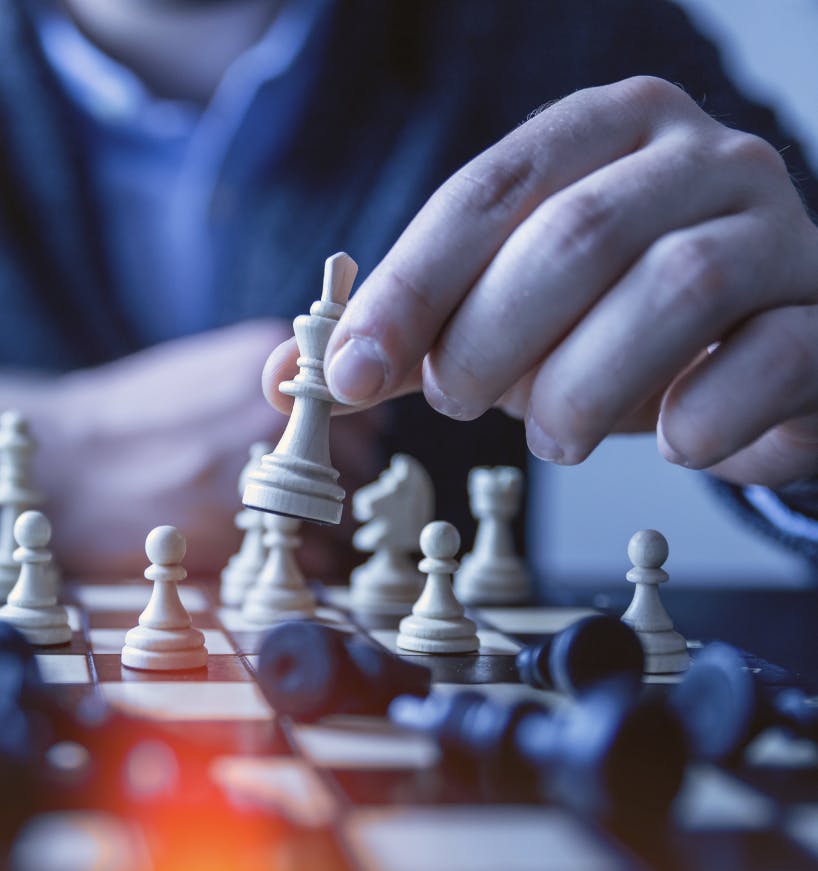 A selection of two custodian banks
Your assets with the custodian bank will always remain invested in your own name. You can chose from an international banking group and a bank with a government guarantee:
Basellandschaftliche Kantonalbank (BLKB) has a government guarantee from the canton of Baselland.
Saxo Bank (Switzerland) Ltd, with Swiss banking license and deposit protection up to CHF 100,000.
Security of the highest order
128-bit encryption: an online platform that is more secure than bank secrecy.
Swiss client confidentiality: discretion is the law.
Access your money at all times and deposit and withdraw funds whenever you want.
Independent custodian: we invest your money, but you can access it at any time.